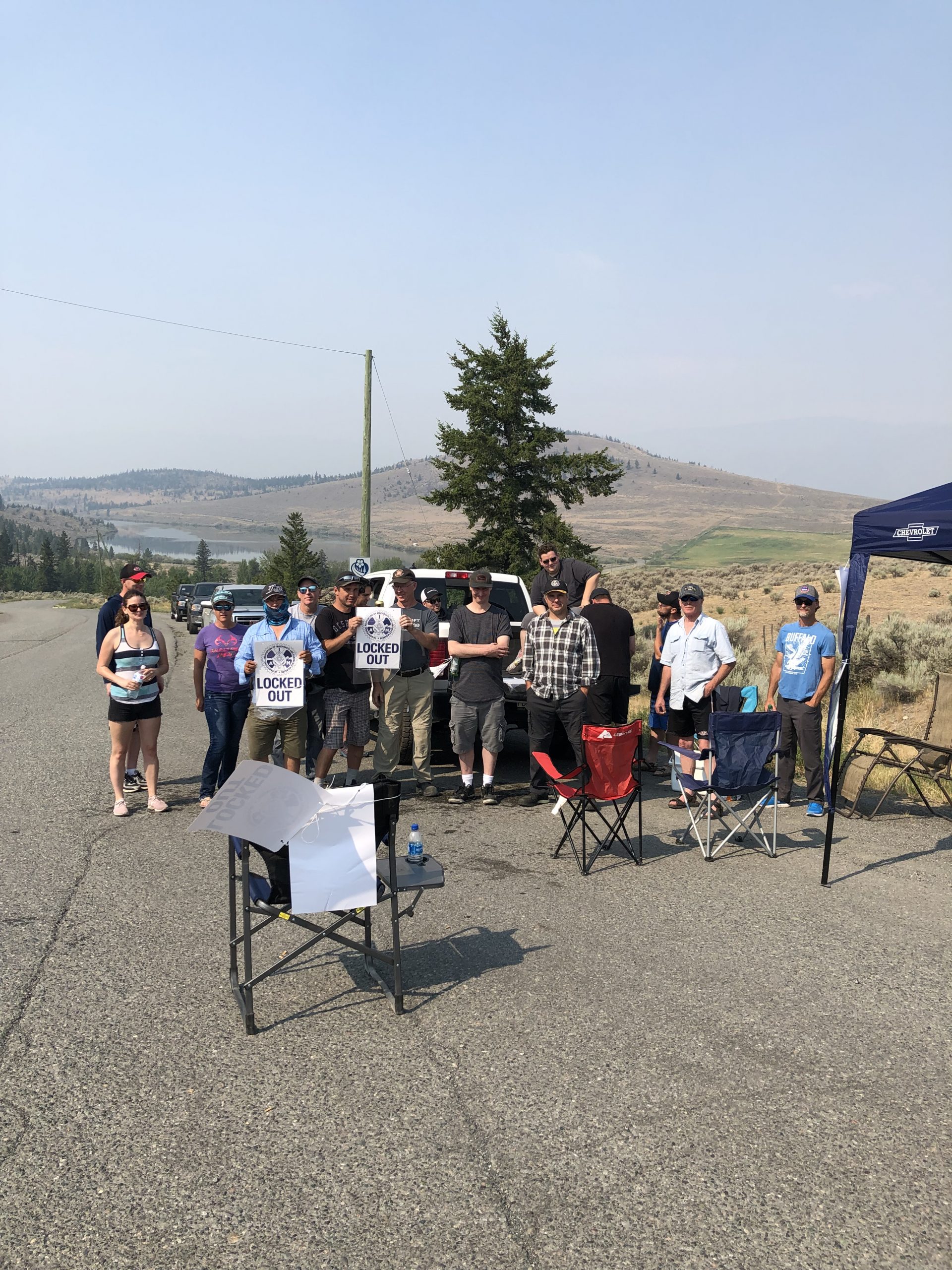 The IAMAW Canada web page has a good article about this lockout. It can be

read here

.
Business Rep. Andrew Tricker had Thursday and Friday tentatively scheduled for mediation. The company wanted to meet in person in Vancouver so Andrew asked them three basic questions.

1: Bring someone to the table who can make a decision,

2: Give me a reassurance that the company will not communicate directly with the Membership,

3: Give a reassurance that the company will not continue with offering a less than Best & Final offer.

The locked out members raised 372.48 for the Ashcroft Fire Department to be used as needed. This was a very generous gesture from members and their families that have been locked out and without a paycheck since July 8th.
Updated August 23. See the bargaining link for more information.
After 18 months of working without a contract, the members of IAMAW local 692 employed at IG Machine and Fibers have been locked out. Their contract had expired in February 2020. After 18 months of negotiations, the company came back with their "Best and Final Offer" which was inferior to their previous offer. After the offer was rejected, the IAM served the company with strike notice on July 5,2021. In turn the company served lockout notice on July 8,2021. On July 12, 2021 the company initiated the lockout, putting the members out on the streets. If you are in Ashcroft, stop by and show your brothers and sisters your support. Stay Union Strong!